Description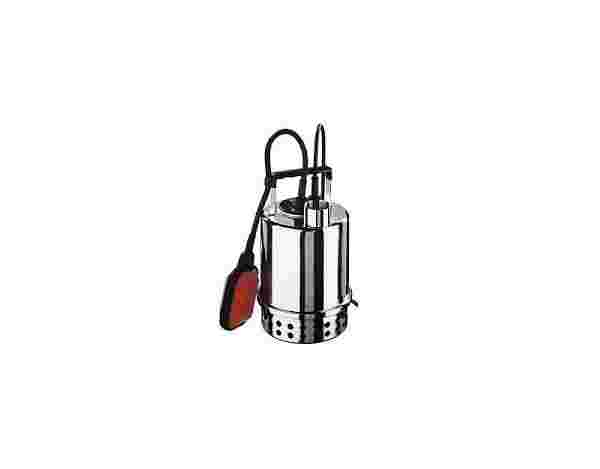 Submersible ebara best one with 10M cable electric pump for clear water with AISI 304 stainless steel hydraulics.
Outer casing, impeller, filter, motor cover, seal holder disc and motor case all in
AISI 304, the shaft in AISI 303. The mechanical seal is standard in Ceramic/Carbon/NBR.
Provided with 5 m of power cable type H05 RN – F (single phase), H07 RN – F (three phase) for
internal use, with or without float.
Special Versions
– Version MA (fig. 1) with float
-Version VORTEX (VOX) (fig. 2)
– Version MA (fig. 3) with the magnetic float
MS vertical with reduced dimensions for clean water
Accessories
• 1"¼ hose connector and the relative hose clamp (optional)
• Minimum suction device up to 3 mm (fig. 4)
• Total head from 1.8 to 8.3 m for
BEST ONE and from 1.5 to 6 m for
BEST ONE VOX
• Capacity from 1.2 to 10.2 m3
• Maximum immersion 5 m
• Maximum liquid temperature 50°C
• Maximum solid size passage:
– 10 mm
– 20 mm for version VOX (VORTEX)
0.25 kW
DISCH (MM) 32
220V AUTO
INSTALLATION
The BEST ONE electric pumps have a wide versatility of installation. The possibility of choosing
between the vertical magnetic float (small) or the float switch allows choice of the best option
also based on the space available to insert the pump. Furthermore, the choice of switch type also
depends on the water level for which pump start is preferred.
MS magnetic float (vertical)
It allows the use of floating
pumps where space is limited
(not compatible with low suction
device)
Low suction device
It allows aspiration to 3 mm from the
ground (only for M and MA version).
Easily mountable with simple pressing.